Welcome to our Home Page
East Coast, Distributors of toilet accessories,
grab bars, ADA signs,
toilet compartment hardware,
and related commercial restroom furnishings.
Manufacturing Laminate and Solid Phenolic Toilet Compartments.
East Coast has served the Southeast since 1966,
offering quality products for the Commercial Restroom.
....These pages are best viewed with version 4.0 browsers and later....
---
For Assistance and Pricing please view our Sales Policy.
Then complete our simple Registration Form.
---
DISTRIBUTING
---
Compartment Hardware


---
Toilet Accessories

Changing Tables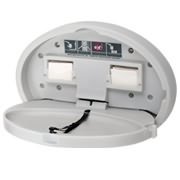 ---
ADA Signs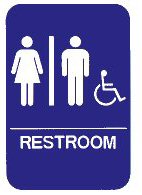 ---
Grab Bars

---
Toilet Partitions

Email or Fax a layout of the restrooms with specs and information
as shown below for a quote.
Dimensions
Give approximate room dimensions that effect compartment layout.
Partition Style Required
Floor Mount with headrail ( OHB ) * Recommended
Floor Mount ( FMB)
Ceiling Hung ( CHB ) - with ceiling height
Material Required
Laminate - Solid Phenolic - Metal Baked Enamel - Stainless Steel - Solid Plastic
Color
Color if known
Hardware
Standard or Up-Grade
Fax - 904-733-0510
---
MANUFACTURING
---
Solid Phenolic Toilet Compartments
Laminate Commercial Cabinets
---
Telephone - 904 - 733 - 9711
Fax - 904 - 733 - 0510
Postal address - 4880 Clydo Road S. - Jacksonville, Fl. 32207
E-mail - Eastcoast@Eacoproducts.com
---